We Treat Sports Injuries
Injury is almost inevitable for top performance athletes, or even for amateurs. We have worked with some of the biggest names in pro sports including the Phoenix Suns, San Francisco Giants, and the PGA Tour. If you've suffered a sports injury, we can help you recover!
What types of sports injuries can a chiropractor help with?
A chiropractic care provider can help with a wide variety of different sports injuries. Some of the sports injuries treated by chiropractors most often include knee injury, back injury, neck injury, muscle strain, tendonitis, misaligned spine, severe bruises, and tennis elbow.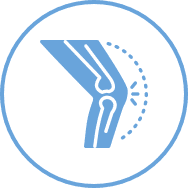 Knee Injury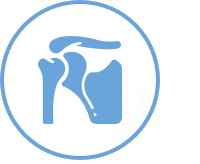 Tennis Elbow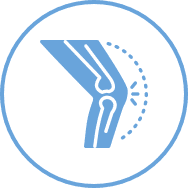 Tendonitis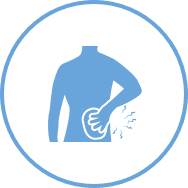 Back Injury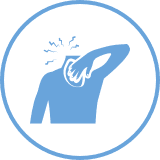 Neck Injury

Muscle Strain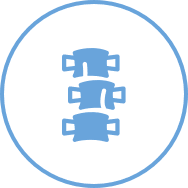 Misaligned Spine
Our Sports Medicine Treatments
Treatment for sports injuries varies greatly depending on the specific condition, but our chiropractors are well equipped and have the experience necessary to help athletes recover. Some of the most common sports medicine treatments we perform on athletes are: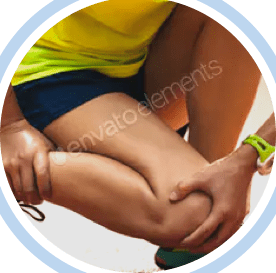 Knee Injuries
Due to the high level of action that knees see physical activity, knee injuries are some of the most common sports injuries. In sports, knee injury can be caused by impact, hyperextension, improper form, falling, or even overuse and fatigue.

Back Injuries
Back injuries, while not as common as other sports injuries, can be very serious and can lead to other injuries if not treated carefully. Back injuries can be caused by improper form when exercising or playing sports, overexertion, impact, or carrying tension in the muscles of the back.

Tendinitis
Tendinitis is a common sports injury and most frequently occurs as a result of a repetitive action such as swinging a golf club. That's why tendonitis often goes my the name golfer's elbow, tennis elbow, pitcher's shoulder, etc. Some of the most common sufferers of tendinitis are those who engage in sports like swimming, baseball, tennis, golf, and basketball.

Misaligned Spine
Misaligned spine is not just a sports injury and can have a variety of different causes. In some cases, an impact or trauma can cause the spine to be knocked into misalignment. Slip and fall accidents, for example, are a common cause of misaligned spine.
Insurance
We accept workers compensation, personal injury, auto accident and some commercial health plans. Since most plans offer many different coverage options and with the many different plans available please call us to find out what your plan covers. The staff will verify and explain your benefits before treatment at no charge.
Please fill out a copy of the New Patient Forms prior to your arrival to expedite your check-in process.
New Patient Form
No matter whether your condition was caused by a sport, work accident or otherwise, we are here to help you!